Rome is gorgeous, beautiful, and breathtaking and there is so much to see and do. With any top tourist destination, there are usually people who want to take advantage of tourists. In this article, I will share with you some tips on how to avoid tourist scams.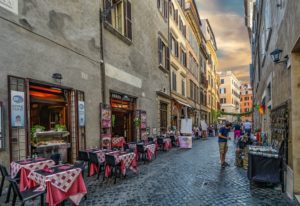 Unauthentic Italian restaurants
These restaurants cater mostly if not exclusively to tourists. So why are they bad? Well, they will charge you outrageous fees for sub-par microwaved food. So how do you spot the knot? The first giveaway is there's always somebody outside trying to shuffle you in. No restaurant known for their food or has good food in general will need this.
The other giveaway is if they have an English menu sitting outside of the restaurants. You will notice that most renowned restaurants have the English translations underneath them. So when there's just an exclusive only English menu outside the restaurant it's essentially telling you that this isn't for the locals this is just for tourists.
The last but not least if they are minor blocks away from the huge tourist attractions. Whether it is Trevi fountain, the Spanish Steps, the Colosseum, or the Pantheon these people are paying astronomical prices for rent. So unless they are well known and well established you will compromise on something and my bet will be the quality of the food and price.
Tourist Shops
These are the vendor carts or kiosk and they are most known for being right outside of the biggest tourist destinations or locations. Don't get these confused with the food trucks you'll find in other countries, these will charge you astronomical prices for water and when I say this, I mean like five Euros. Another thing is that their menu and their items are all listed in English which means it's more for tourism and not the locals.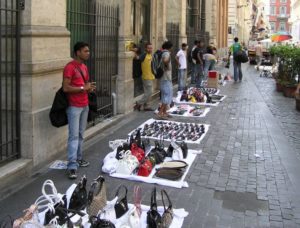 Avoid Street Sellers
There are the people who will try to hand you things or force you to take these things. Essentially, what I'm talking about is you'll find several variations of these people. These people will hand you bracelets or they will nicely put the bracelet on your wrist and start a very polite conversation. Once you have done this, they'll ask you for donations for their family back home and if you don't give them the money they become quite hostile. I would advise just not to take the bracelets if you want to avoid conflict. You should also avoid those that try to hand you flowers.